SNAP Spotlight on Cathy Herbold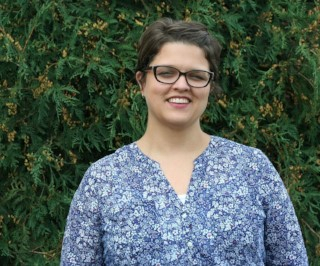 Cathy Herbold
Cathy Hebold was already working two jobs when she decided to return to college to finish her four-year degree in community health education.  
She had her own business as a massage therapist and also worked as a certified nursing assistant. Still, it was challenging for the young adult to make ends meet as she balanced work and school obligations. Every month, she felt like she was one unexpected bill away from falling further behind.  
After struggling for a while, Cathy decided to see whether she would qualify for food assistance. 
"It was really difficult for me to go and ask for help," she says. "But I knew I couldn't do it alone." 
The process of applying felt scary and intimidating, but Cathy persevered.  
For two years, she received $200 a month in SNAP benefits and additional heat assistance during the winter months. That financial help allowed her to use her paycheck for necessities like rent, books and gas. When her aging car needed some work, she could scrape together cash to pay for the repairs. 
"Thanks to food assistance, there was no downward spiral," she says, adding that SNAP benefits allowed her to not only survive, but to thrive. "You need your basic needs met before you can even think about future possibilities." 
Today Cathy is a mother and the Program and Agencies Service Director at the Great Plains Food Bank. She works behind the scenes, supporting the Great Plains Food Bank team by writing grants and reports and supervising the hunger-relief organization's entire programs and agency services departments.   
She no longer needs food assistance, but is always thankful for the support. Thanks to SNAP, she was able to finish school and build a bright future for her and her family. 
"Everyone deserves an opportunity to receive assistance without judgment," she says. "Sometimes people just need a hand to get on their feet. Then it's easier for them to be successful." 
Cathy worries that too many families and individuals have to make impossibly difficult decisions about food and other needs. She is scared on behalf of seniors who live on fixed incomes and need to choose between buying food or medications. She empathizes with the mother who works two jobs while raising two kids and still can't seem to get ahead. 
"SNAP helped me get to where I am. It was a stepping stone," she says. "That's what it's designed to do."