Join us November 27 for #GivingTuesday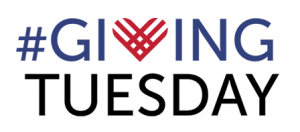 Join us on Tuesday, November 27, with a donation to the Great Plains Food Bank to benefit the one in nine North Dakotans (more than 97,000 individuals annually) that struggle with not knowing where their next meal is coming from.
Your donations made during #GivingTuesday will have the chance to be matched, making your impact even greater in our fight to end hunger.
Head over to check out the Great Plains Food Bank on Facebook to make your gift to help hungry children, seniors and families this #GivingTuesday.